Overview
One of the ways you can get orders into a Collection campaign is by importing them from a CSV file. This is a great way to bulk-send orders from your favorite marketing automation or CRM software. The steps below walk through exactly how to import orders from a CSV. 
---
1. Create a CSV of Your Order Information 
You'll want to create a CSV of orders that matches the formatting of this example. The following fields should ideally be present for each order, although they aren't required: 
First & Last Name
Company Name (Optional)
Street Address 1
Street Address 2
City
State
Zip Code
Country
Email Address
Telephone # (Required for International Shipping)
Item Name
Printfection Item ID # (Optional, this ID can be found on your Item Details page, located at: 'Manage Items' > 'Item Manager' > 'Item Details')


Size Name
Quantity
If there's more than one item type per order (such as a t-shirt and a mug) you can add each addition item as a new line. Like so:

2. Go to or Create a Collection Campaign
If you already have a Collection campaign created you'll want to go to it from the Your Campaigns dropdown menu in the top navigation.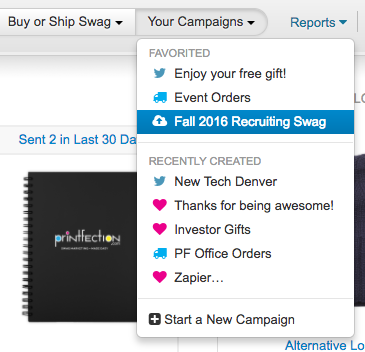 If you don't yet have a Collection campaign, you can create one from the Start a New Campaign wizard at the bottom of the menu. 
3. Import Your CSV Into Your Collection Campaign
Now that you have a campaign open, you can go to the Manage page in the navigation and select the Import from CSV navigation option.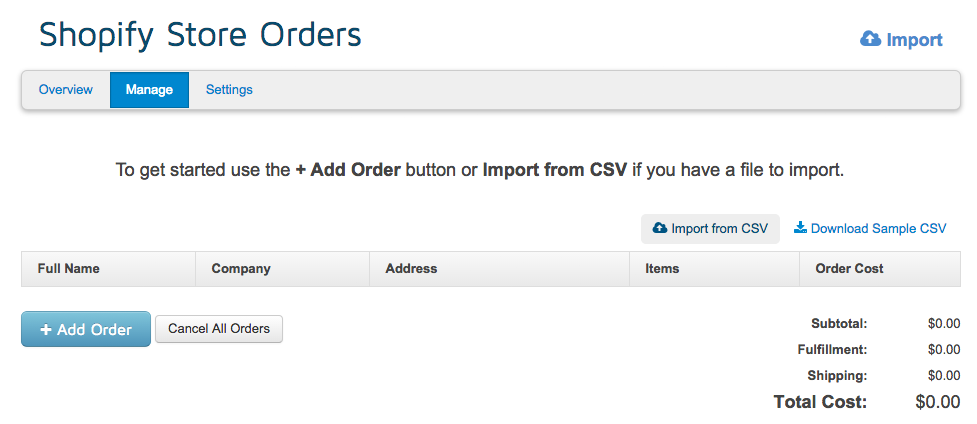 Upload the CSV from Step 1 file as directed: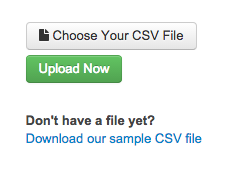 Now, once the file is uploaded you'll be given a list of column names, you'll need to match these with the names from the the CSV file. We'll do our best to guess what columns are what.

4. Associate Your Items
If you were able to add your Printfection Item ID in the CSV you uploaded then your items should already be matched. However, if not, you'll need to associate your items. 
If you see item icons with a question mark, you'll want to open the order and match the product name from the CSV to the corresponding item. Simply use the Select a Product dropdown and choose the matching Printfection item. 

We'll automatically detect other instances of this item association, and ask if you want to apply it to all orders. Choose Yes, Associate # Items.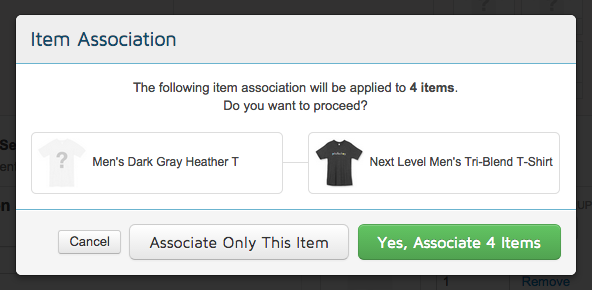 You'll want to do this for any order that has items with a question sign, until all your items have been mapped. 
Congrats, you've now matched all your items from the CSV to Printfection and are ready to place your orders!