Drop Ship orders are perfect for shipping swag in bulk to events, office locations, etc. Ship items from your inventory, print & ship items not in inventory, or a combination of both!
1. Click Campaigns > Drop Ship 

3. Name the order, choose a campaign, and click Create Order
Campaigns allow you to group similar orders for reporting purposes. Think of them like tags.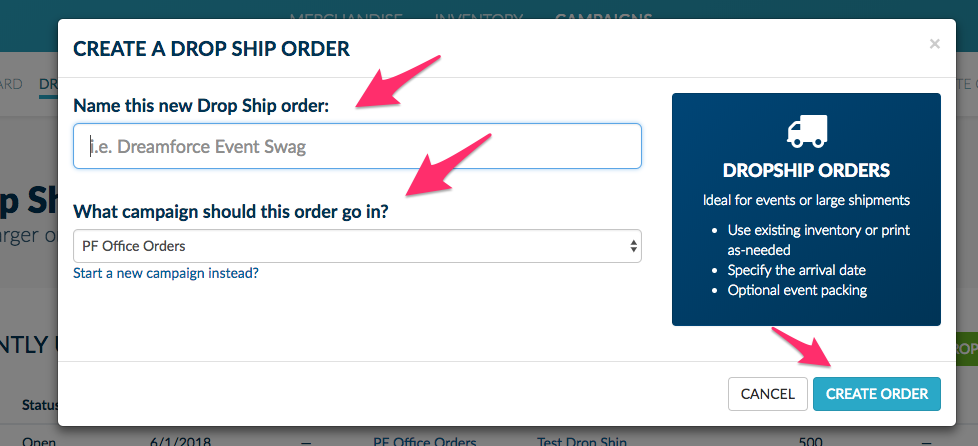 4. Add an item to your order
Hover your mouse over an item to reveal the Add Item button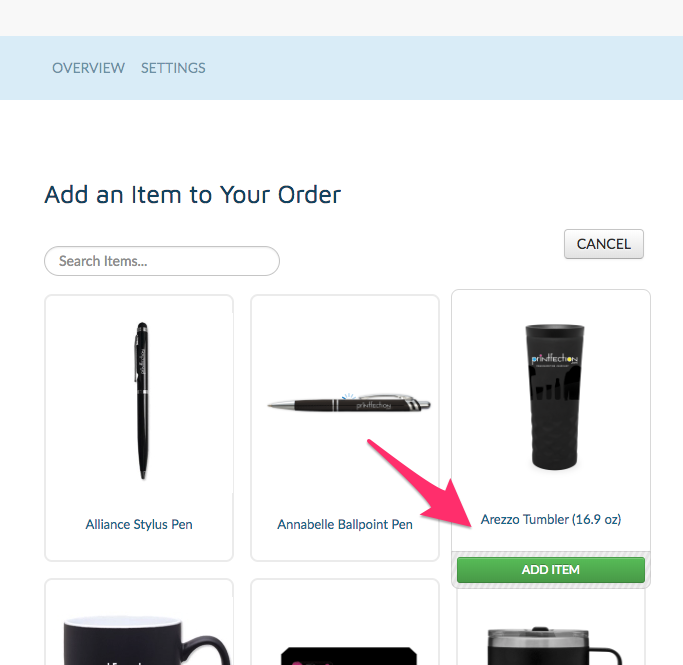 5. Enter a quantity in the How Many box
When the entire order is able to be fulfilled from inventory, it ships on the next business day. If items need to be printed to fulfill your order, it won't ship for ~ 2 weeks.
The blue number1 is your current inventory. If you don't have enough inventory to fulfill the order, the shortage2 will be automatically printed (at the corresponding price break for the quantity being printed).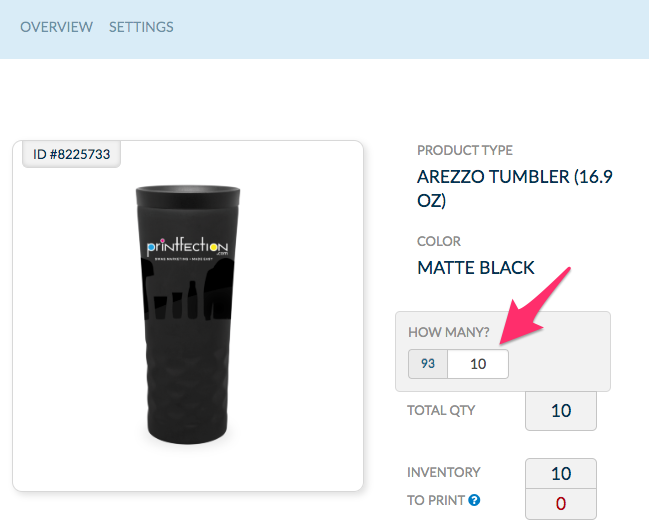 Don't forget to click the green Save button near the bottom to add the item to your order!

6. Add Your Shipping Address
Click Add Your Shipping Address on the right sidebar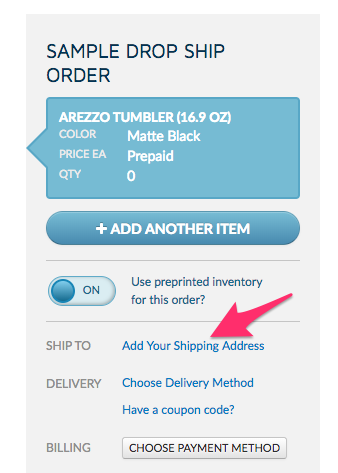 Enter an address and click Save Shipping Address.

7. Choose Delivery Options
On the right sidebar, click Choose Delivery Method.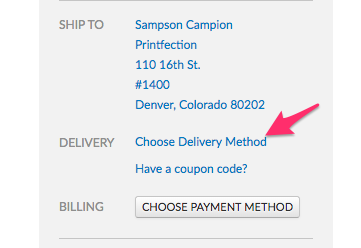 Select your fulfillment options. Event packing1 is an additional $1/ item. Other options are free.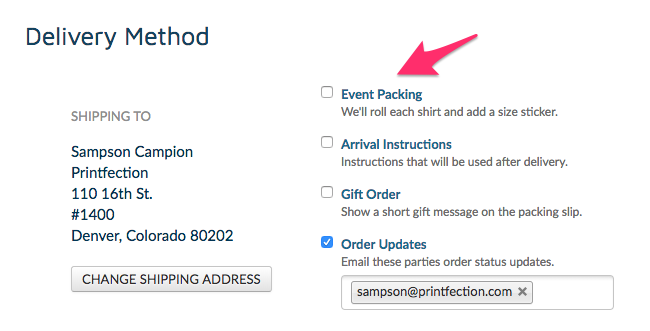 Select your shipping speed.
If you select On or Before or Guaranteed Date you'll be able to choose a specific day on the calendar.

If items need to be printed to fulfill your order, the calendar view will gray out these "printing days". If the entire order is able to be fulfilled from inventory, it can ship as soon as the next business day.
If you have a firm deadline and need the shipment to arrive on an exact date, select Guaranteed Date. Our operations team keeps an extra close eye on guaranteed shipments so you don't have to worry about them.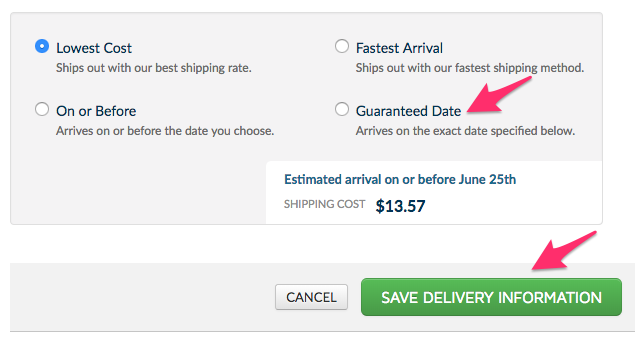 8. Select Your Payment Method
If your company is already setup for postpaid invoicing, the payment method defaults to Invoice Me. You can override this by selecting a credit card.
On the right sidebar, click Choose Payment Method.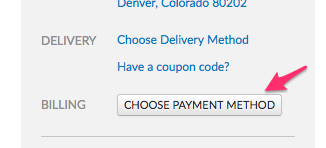 Select an existing payment method1 or add a new card2. If you have an account balance, it will be automatically applied. If you don't want to use your balance, uncheck the box3.
When you're done, click Save Payment Method.

9. Place Your Order
Click the Place Order button. Don't worry, you'll have a chance to review the order.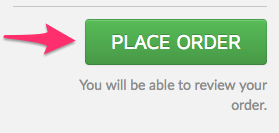 A final summary is shown. If your organization requires PO numbers, you'll be asked for it on this screen. Click Place Order Now to submit your order.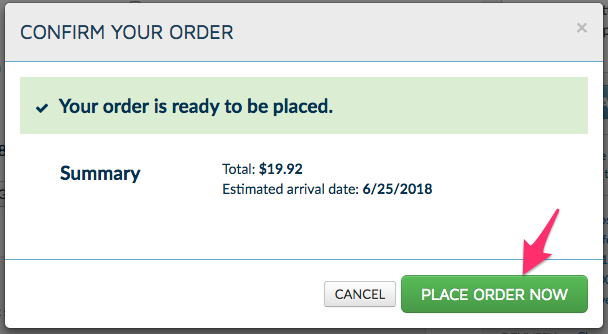 What happens after placing your drop ship order
As your order progresses, you'll be kept in the loop via email notifications:
Order confirmation
Fulfillment (or production) begins
Shipped (tracking number provided for every shipment)
Delivery
Exception notice provided by the shipping carrier if there's a bad address, returned to sender, customs hold, etc.