Printfection offers the ability for you to easily send gifts to customers, leads, colleagues, or twitter followers (or anyone else really) with a one-time-use URL. This article is a quick overview of how that process works.
---
Looking to take this in quickly, simply watch our video of creating a new giveaway.
Step 1
To get started you'll need to create a new Giveaway, you can do this from the Campaigns Dashboard. Then, you'll select 'Giveaway Orders', and click the green '+Giveaway Campaign". You'll then be able to name and create your new Giveaway.
Step 2
Choose the items you want to offer in your Giveaway from the 'Items' tab in the navigation menu. Click 'Add Items to Campaign' and simply select what you want.
Step 3
Click 'Manage' in the navigation menu and choose how many links you would like to generate for distribution.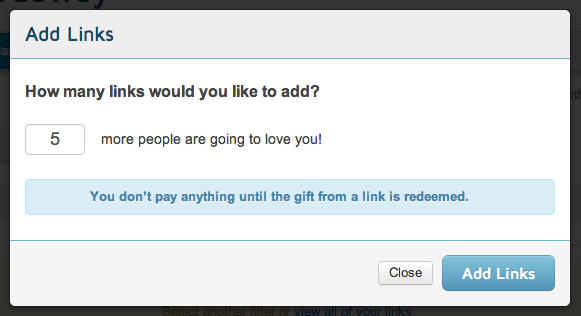 Step 4
Go to 'Settings' in the navigation menu, update your company branding for the Giveaway landing page, and update the payment method on file
Step 5
Once your branding is set up, you'll go to the 'Overview' option in the navigation and click 'Get New Link'. That will give you a customized one-use redeemable link to send to a customer or colleague.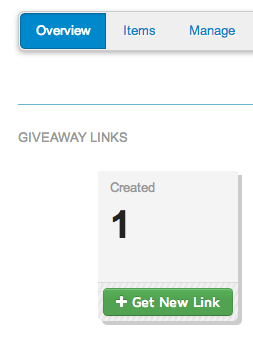 If you want to save out a CSV of your gift links, or view a table of them at once, you can do that from the 'Manage' page.
Step 6
The last step will be to turn the campaign from 'Paused' to 'Running' in the top right navigation menu. And that's it, you're ready to give some swag!
Step 7
Once a redemption is complete you will have the option to cancel it from the 'Recipients & Redemption' section at the bottom of the 'Overview' page. Just use the 'Cancel' button next to the order.

Note: This cancelation option is only available until the order is processed, you'll want to review orders same-day or earlier if you want to cancel them.
Watch a Video of Creating a Giveaway