Overview
This article provides you with a quick explanation of how to buy (or replenish) inventory within the Printfection platform. Inventory is stored with Printfection and shipped out as needed in future orders.
---
First off, what is Inventory?
All of your items in the Printfection system are associated with real world goods that can be printed whenever you'd like. Once printed these goods are either shipped immediately (Drop Shipped) or held as stock with Printfection (Inventory). Stocked items can be used any time inside the Printfection platform for orders.
To learn more about Drop Shipping vs. Inventory click here.
Video Tutorial: How to Buy Inventory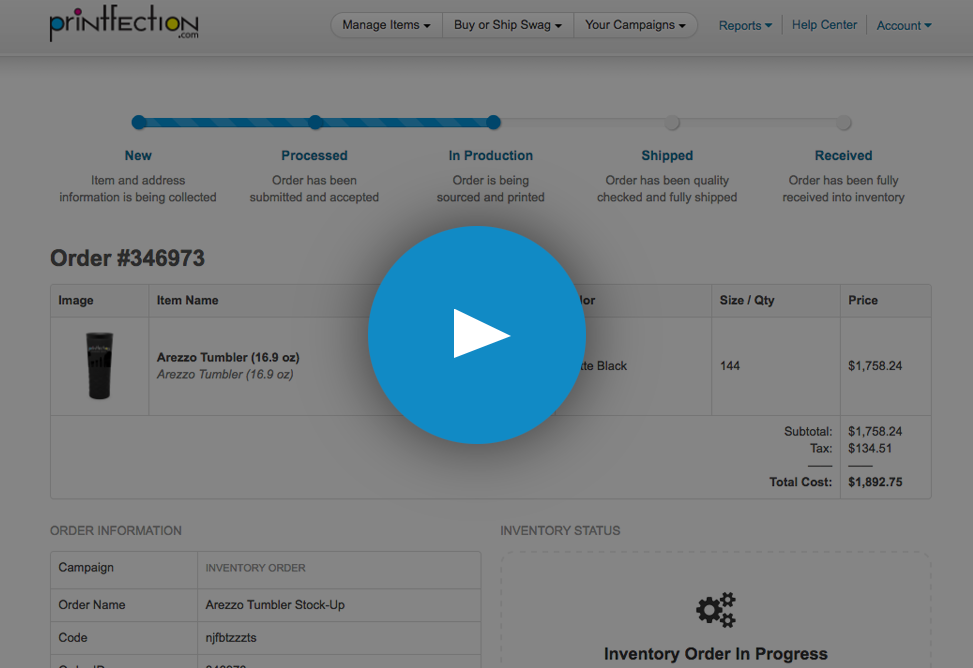 How to Buy Inventory
1. You can place an Inventory Order at any time from the top navigation menu, simply click: Buy or Ship Swag > New Inventory Order

Note: If you have a previously created but unfinished Inventory Order you can use the Inventory Orders navigation link to see a list of all orders. You can also use this link to check on previously placed orders.
2. You'll want to name your new order from the Start New Order field and then hit the Buy Inventory button.

3. Now that a new Inventory Order has been generated you can start to add products to the order. Simply click each item you want to add from the + Add Another Item screen. As items are added they'll show on the right side bar.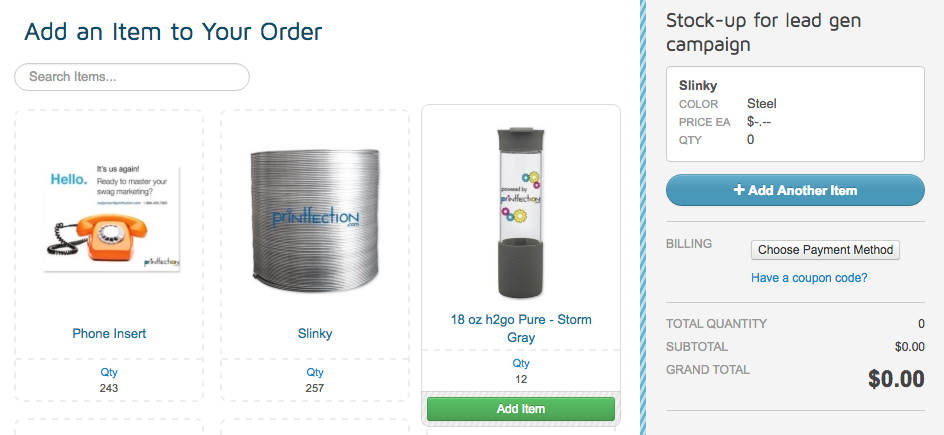 4. Specify the quantity you want to order for each item. If you're curious the size breakdown you should shoot for just reference our Most Common Sizes article. Once finished, click Save to save your quantity totals.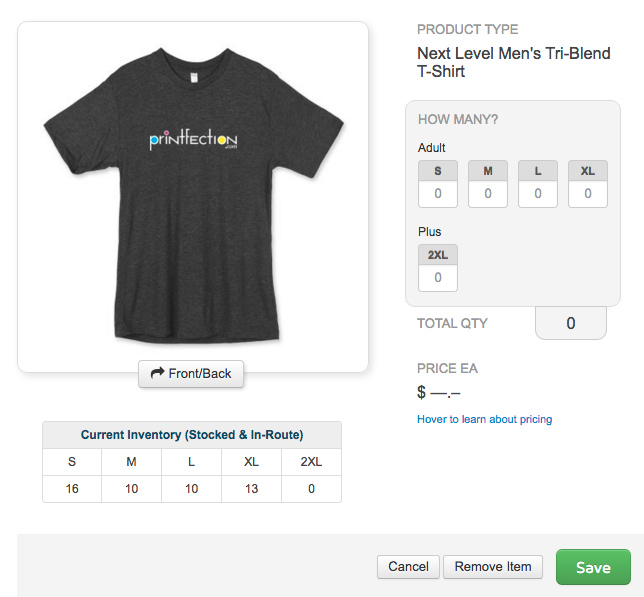 5. Once all your items have been added choose your payment method and hit the Buy Inventory button. That's it, you're done!
There's no shipping address needed as this is sent directly to our fulfillment facility. You can start using your new inventory right away in Giveaway campaigns.
You will also be notified via email when your inventory is printed, shipped, and received.