We've released a new feature in Collection campaigns where you can now set orders to auto fulfill.
When this feature is turned on, any order submitted through your external Collection pages, or through our API (like through Shopify), will attempt to auto approve and auto fulfill similar to how Giveaway campaigns work.
If an order can't auto approve, like when there isn't sufficient inventory, then that order will show on the Manage page of the campaign as if auto fulfill was not enabled and will require someone to manually approve and submit that order.
Turning it on
Auto fulfill is set on the individual Collection campaign level.
Once in your campaign, go to Settings.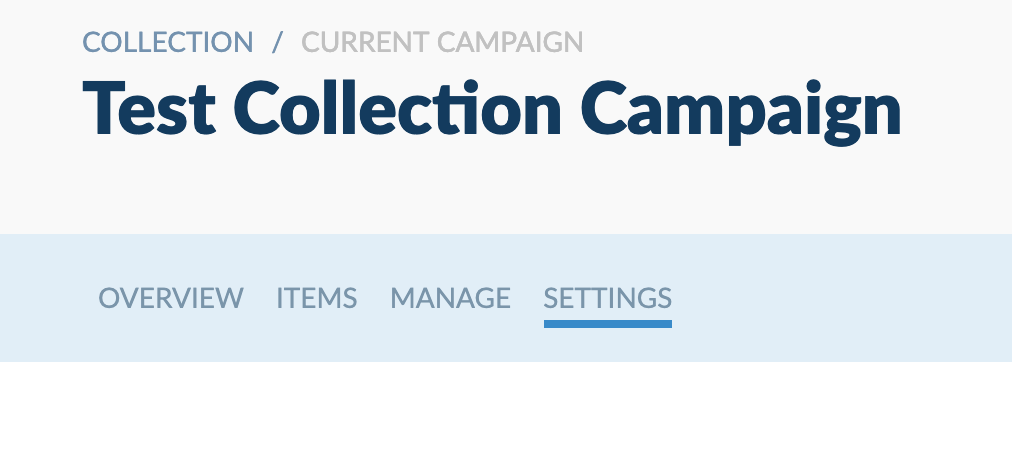 Scroll down and on the right hand side, toggle the button from Off to On (the On box should be green when you're done).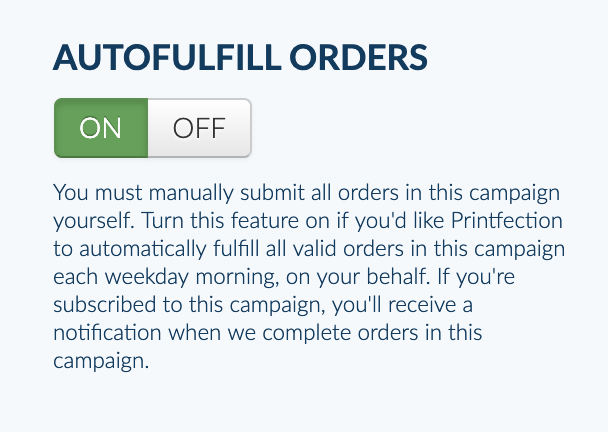 Then go back to the top and hit Save All Settings.
Email notifications
With the auto fulfill feature turned off, you would receive an email letting you know you had orders to approve, like this example: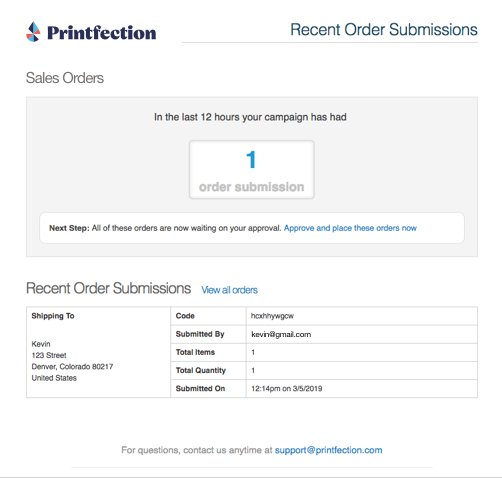 With auto fulfill turned on, you'll still receive an email outlining recent order submissions, but we will show how many orders will automatically be fulfilled and how many still require manual approval.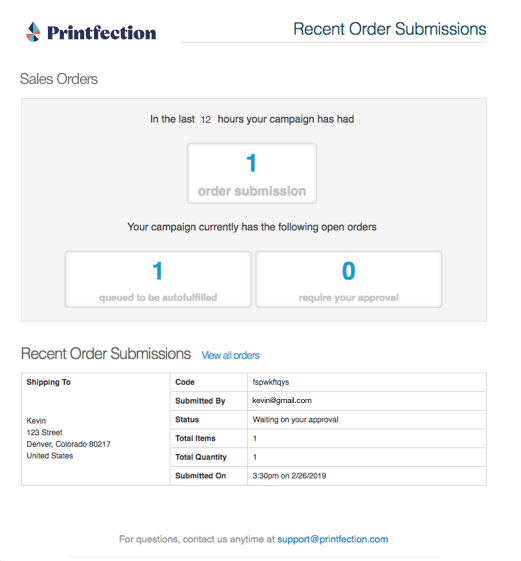 Payment method and customer PO numbers
The payment method for the campaign is what is used when auto fulfilling orders, either a credit card or invoice, if the latter is enabled.
If paying via invoice and your account requires customer PO numbers, you must set a customer PO number under campaign settings before you can turn the auto fulfill feature on.
Payment receipts
Once the orders are charged, which happens each weekday morning, you'll get an email receipt, similar to what you receive for Giveaway campaigns.
This payment receipt will also let you know if there are any orders waiting on your manual approval.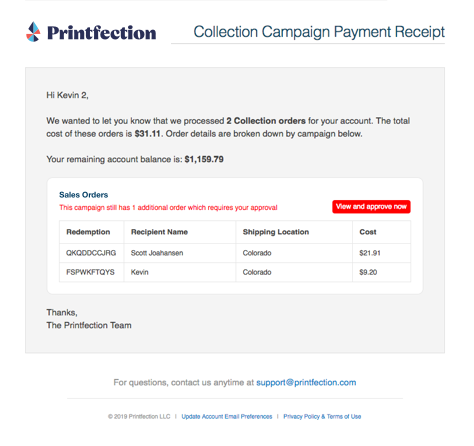 You'll essentially be reminded upfront and when orders are actually auto fulfilled if you have orders that need to be manually completed.
If you have any questions about this feature, don't hesitate to contact your CSM!