Often times if you are utilizing invoicing with Printfection you may need to add an internal purchase order or PO number to orders you place. This article will help explain how you can attach internal PO numbers to your Printfection orders to help with your internal accounting. As a company you can also set a policy of requiring PO numbers or making them optional when employees place orders.
Currently invoicing is only available for Standard and Enterprise customers. For more information on how invoicing with Printfection works please visit this article.
Set up your PO number policy in Printfection
After working with your customer success manager to activate invoicing you will then be able to set a policy for your account. This policy will determine if orders placed thru your account will require a PO number or not.
To set-up your PO number policy please Navigate to Account --> Company Information
Require Customer Supplied PO Numbers

- if set to Required, your account will require a PO number to be entered on every invoiced order. If set to Optional, your team will still be able to enter PO numbers but they won't be required to place the order.





Optional Customer Supplied PO Number Help Text

- Use this section for organizational related information about PO numbers. For example, you may want to say "Our company POs are in this format XXX-XXXX and PO numbers are issued by our accounting department at this@email.com"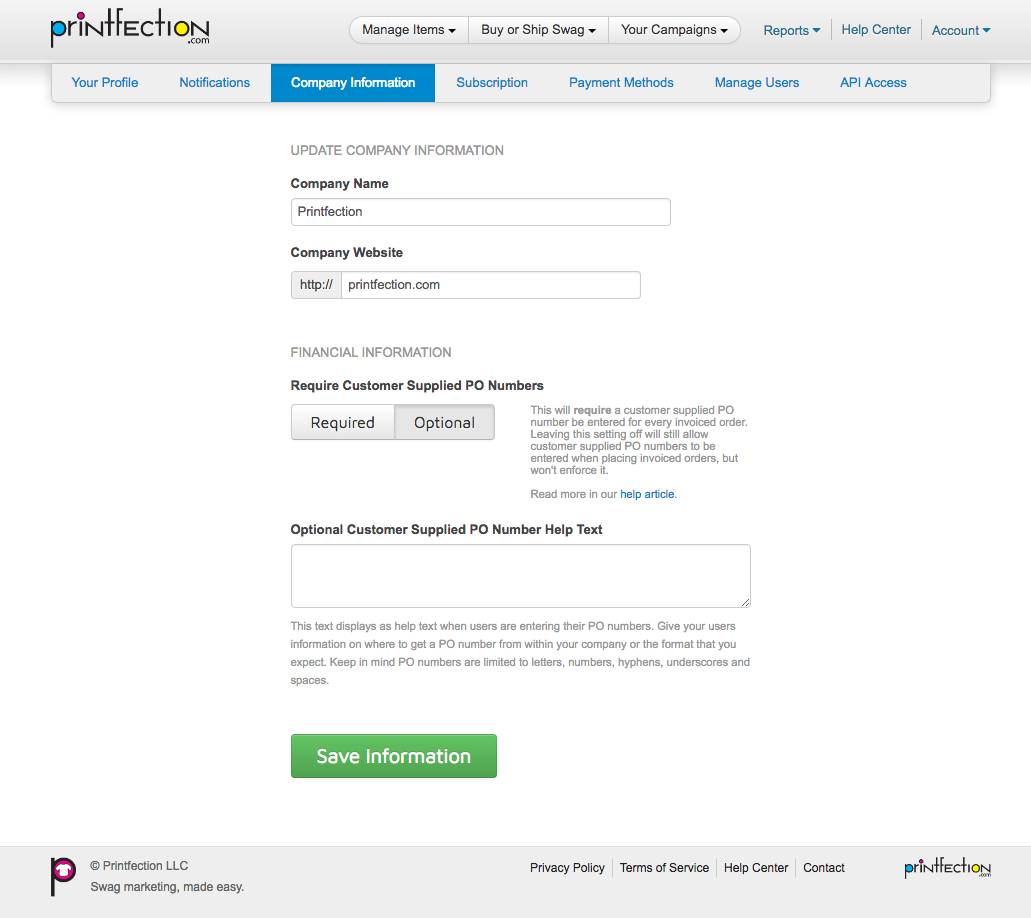 How to add PO numbers to your orders
Set Defaults in your Campaign Settings pages
For Giveaway, Social Giveaway and Drop Ship Campaigns, you can assign a PO Number in the Campaign Settings within the Default Customer Supplied PO Number field: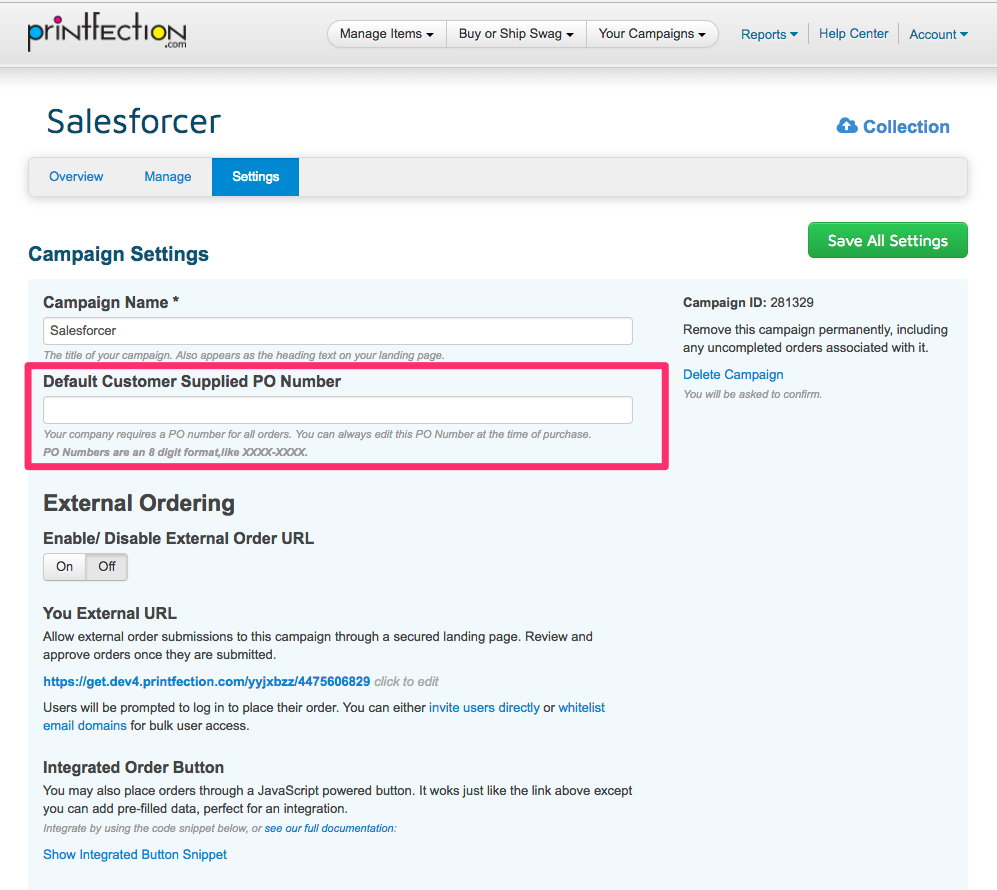 Override Default POs when placing an Order
For Inventory, Drop Ship and Collection orders, the default PO number can be overridden at the time of purchase. For Giveaway and Social Giveaways, the PO number set on your settings page will be used for all redemptions.